90 days happiness guarantee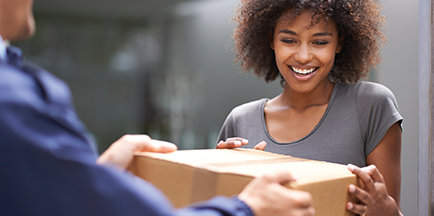 We get it, you ordered something and it's not what you thought. 
No sweat, all products – opened or not – can be returned for any reason. Send the items back to us within 90 days and we'll refund your money. My-roids.net brand products can be returned within 1 year! Once we receive the package, we'll refund you via the same method of payment with which you paid. You will receive the full purchase price of your product minus any shipping fees (unless of course, it was our error). If 90 days has passed since your purchase, we're sorry, but we can't accept this item as a return.
HOW TO MAKE A RETURN
Place items you're returning in sturdy packaging. Make sure all items are packed tightly and securely. We're not responsible for breakage during shipment of returned items.
Indicate whether you would like an exchange or a refund.
Make a copy of the purchase order that was enclosed with your original order, highlight the items you are returning, and place the copy in the box with the products.
Use the mailing address label below to address your return shipment.
Take the package to your preferred shipping location to have it delivered to us. (If you're returning a product due to a defect or an error made by us, please include a copy of your shipping receipt with your package so we can refund your shipping costs.)
You'll receive an email confirming your return request. Please allow 2-3 weeks for returns to process, although, they usually don't take that long.
A FEW SPECIAL CASES
If you ordered more than 1 of a specific product, only 1 of those items may be returned opened. All other items must be in a factory sealed container. For example, ordered three boxes of the same cereal? You may return one opened, but the other two need to be sealed.

If you're returning 12 or more of the same items, there will be a 15% restocking fee due to inventory control and those pesky shelf life limits.

Some brands also have special return policies, see below for more details.

When returning items from an order that originally qualified for free shipping, $5.95 will be deducted from your total refund if the new order value (less the return) is less than $49.
DO YOU SHIP TO CANADA?
Yes, we do. BUT since delivery rate is 50% then in case package is stopped on custom we will not be able to reship it for free. If you are not ready to run risk please provide US address and we assure you that your package will be 100% delivered there.
SPECIAL RETURN POLICY BRANDS:
Please note, a few brands have special return policies and instructions and must be returned to the address they provide. You can find this address listed on that products AZ page in the Manufacturer Info Section. Please don't return these products to the Tucson, address listed above.
SPECIAL RETURN ADDRESS BRANDS INCLUDE:
Alkazone, Birthing Mama, Blendtec, Body Essentials, Contour Products, E3Live, EcoQue, Egg Whites International, Escali, FilterStream, Green Med, Herbal Concepts, Hurom, Infinity Massagers, iPlant, LightAir, LympheDIVAS, Omega, Osaki, Samson Brands, Sounds Oasis, Stamina Products, Thumper Massager, Tribest, Vortex Enterprise, Zadro.